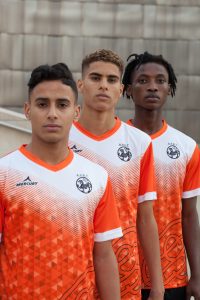 After starting this year 2017 the football activity, with a first stage of the participation of our soccer team 7 in Fast Soccer, we started in September 2017 the Soccer 11 project, as a federated team in Group III of the Third Regional in the FVF.
In 2018 we have expanded the teams to a youth team and a senior.
We thank the City Council of Arrankudiaga for providing us with its municipal field as headquarters.